Here's a look at some of the management changes, agent awards, and other news from our offices.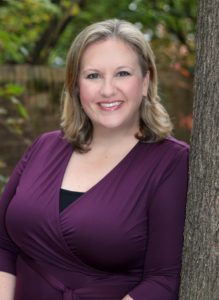 Leadership Team Expands in Arlington Area
Long & Foster Real Estate has added to its leadership team in the Arlington and Falls Church, Virginia, area to meet the growing needs of buyers and sellers in that market. Mary Bowen has been named managing broker and Carolina Hurtado has been appointed sales manager of the company's Arlington and Falls Church/Arlington offices. In addition, Valerie Hardee will work alongside Bowen in the training and mentoring of new agents.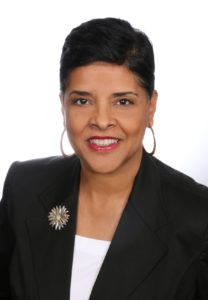 Carla Labat Named New Manager of Georgetown Office
Carla Labat, a real estate professional for nearly 20 years, has been named manager of Long & Foster's Georgetown office in Washington, D.C. Labat most recently served as the sales manager of Long & Foster's Uptown office in D.C.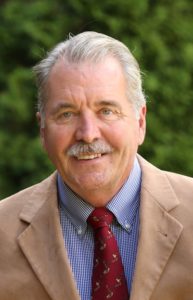 Jeff Donahue Wins Virginia R. Rose Civic Leader of the Year Award
Jeff Donahue, a sales agent with the Grove office in Richmond, Virginia, has received the Virginia R. Rose Civic Leader of the Year award from the Richmond Association of Realtors. Donahue earned this honor because he has demonstrated an extraordinary commitment to enhancing the community's quality of life.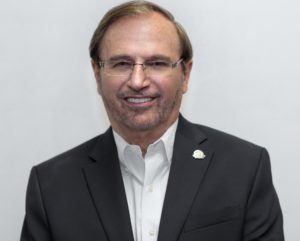 Larry R. Lewis Elected 2020 President, Southside Virginia Association of Realtors
Larry R. Lewis, a Realtor with Long & Foster's Tri-Cities Southpark office in Colonial Heights, Virginia, has been elected by the Southside Virginia Association of Realtors (SVAR) to serve as its 2020 president. Lewis's term runs from Jan. 1 to Dec. 31, 2020.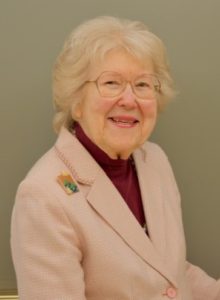 Mary Wykes Honored as Realtor Emeritus
Mary Wykes, a veteran sales associate, with Long & Foster's North Potomac/Rockville, Maryland, office, has earned the prestigious Realtor Emeritus status from the National Association of Realtors (NAR). The Realtor Emeritus status recognizes that Wykes has been an NAR member for over 40 years and is a valuable and lasting contributor to the real estate profession and the community.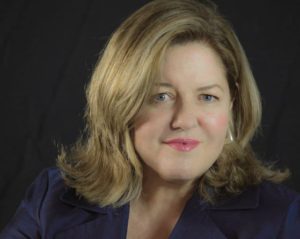 Kelley Dunn-Feliz Recognized as Real Estate Newsmaker
Kelley Dunn-Feliz with Long & Foster's Towson, Maryland, office, has been recognized by RISMedia as a 2020 Real Estate Newsmaker on its Trendsetters – The Creative Thinkers list. RISMedia selected the winning individuals according to their contribution to the real estate industry, their inspiration of others and their work toward causes that make their communities better places to live, work and play.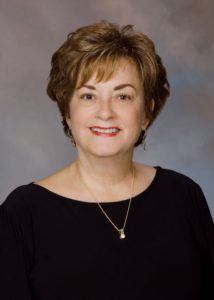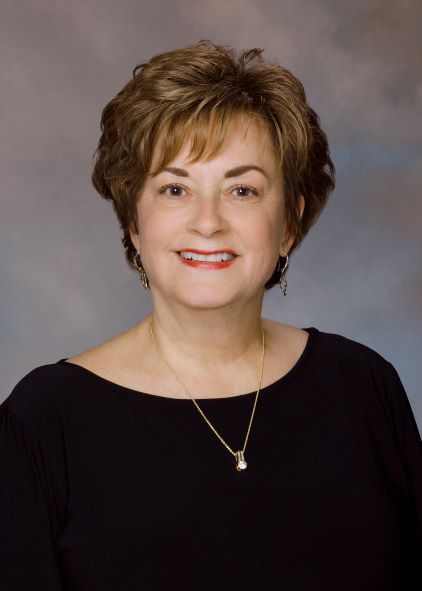 Dawn Bradley Wins Realtor of the Year Award
Dawn Bradley, managing broker at the Grove office, has received the Realtor of the Year award from the Richmond Association of Realtors. The award is the association's most prestigious honor and is bestowed upon an individual who has excelled in their chosen profession, who has volunteered extensively within the Realtor organization, and who exemplifies the Realtor spirit.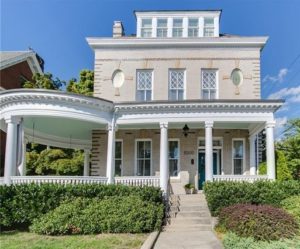 Strawberry Street office Hosted a Holiday House Tour
Long & Foster's Strawberry Street office in Richmond sponsored a historic home tour for the Fan District Association's 57th annual Holiday House Tour. Located at 2000 Monument Avenue, the home was originally built in 1902 in the Colonial Revival style. This home, along with eight others throughout the Fan District, was open to the public for tours in December.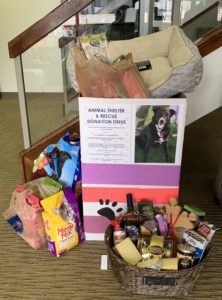 Roanoke, Botetourt & Oak Grove Offices Give Back to Local Animal Shelter
The Roanoke, Oak Grove and Botetourt offices, located in Roanoke and Daleville, Virginia, took part in an animal shelter and rescue donation drive in November. Over two dozen agents, employees, clients, family and friends donated more than 100 items, including animal, office and cleaning supplies, which were gifted to the Roanoke Valley Society for the Prevention of Cruelty to Animals and the Angels of Assisi.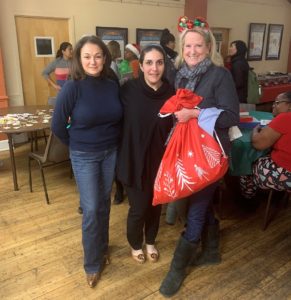 Agents Host Night of Holiday Cheer for D.C. Families in Need
Agents and employees in the Washington, D.C., area gathered together on Dec. 11 to host a holiday party for families at the New Beginnings Family Shelter. The event was part of the D.C. region's 2019 giving back initiative, supporting local homeless children and families. The event space was transformed into a winter wonderland where children participated in holiday arts and crafts, decorated cookies, played games and visited with Santa.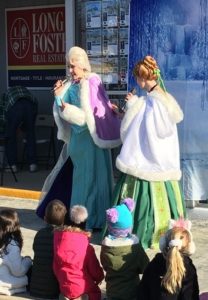 Avalon Office Takes Part in Festive Friday Event
While many people headed out for the traditional Black Friday shopping on the day after Thanksgiving, the team at the Avalon office took the day to give back to the community at the city's Festive Friday event. A yearly tradition in Avalon, many local businesses open their doors or set up outdoor booths to create a fun-filled day with activities for all ages. About 30 Long & Foster agents and employees participated in Festive Friday this year.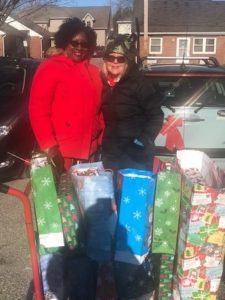 Mid-Shore Offices Provide Christmas to a Family in Need
Agents and employees from the company's Mid-Shore offices in Easton, Cambridge, and St. Michaels, Maryland, donated money and their time to shop and wrap many gifts for an anonymous family with three young girls. They worked with the Neighborhood Service Center in Easton, and their donations and volunteer work made the family's holiday a little brighter.