Here's a look at a few of our corporate accomplishments for the past few months.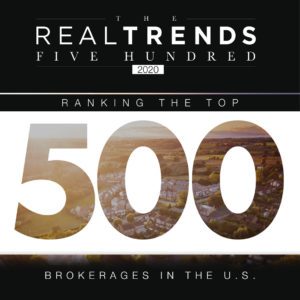 Long & Foster's Parent Company Again Ranks No. 1 Nationwide
In March, HomeServices of America, the parent company of Long & Foster and a Berkshire Hathaway affiliate, for the second consecutive year, earned the title of the country's largest residential real estate company based on transaction sides, according to the REAL Trends 500 report. In 2019, the company's sales associates closed nearly 330,000 residential transactions and facilitated approximately 219,000 mortgage, insurance, title and escrow transactions.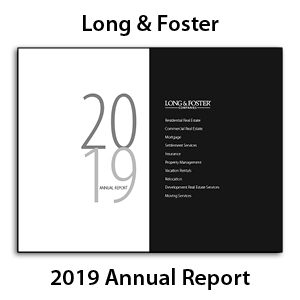 2019 Annual Report Now Available
Our 2019 Annual Report features information about our accomplishments last year. We expanded our all-inclusive offering, adding a residential moving company, Tailored Move. Our mortgage business, Prosperity Home Mortgage, LLC, joined forces with affiliate HomeServices Lending, LLC, to become a nationwide operation. We also pioneered scent marketing in real estate launching LF68, an exclusive home scent, among other key initiatives.
View the full annual report here. Printed copies of the annual report can be purchased from Xpressdocs.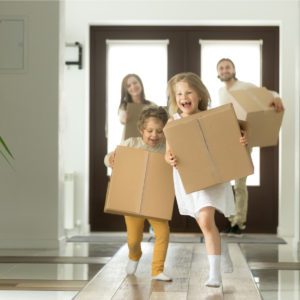 Long & Foster Earns 98% Customer Satisfaction Rating in Q1 2020
When it comes to delivering exceptional service, Long & Foster Real Estate knows what it is doing, as evidenced by results of its ongoing customer satisfaction surveys. In the first quarter of 2020, the company earned a client satisfaction rating of 98%—a 1% increase from the stellar rating that the firm and its agents earned in 2019.
Of customers who either bought or sold a home with a Long & Foster Real Estate agent, 98% said they were highly satisfied and would recommend their agent to others, according to the surveys, which are conducted via a leading independent market research company.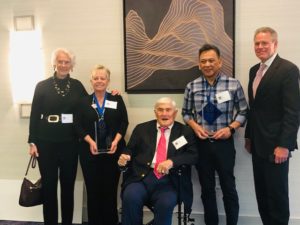 Janine Campbell, Gil Cillan Named Foster Family Award Winners
The Long & Foster Companies recognized Janine Campbell and Gil Cillan with its annual Foster Family Awards, which honor those employees who demonstrate exceptional service in all their work. Campbell is the branch assistant of Long & Foster's Lynchburg, Virginia, office, and Cillan is the senior database administrator with the Information Services department in the company's Chantilly headquarters.
They were among the over 60 employees who were nominated for the Foster Family Awards this year. You can view the full list of nominees here.