Here's a look at some of the management changes and other news from our offices.
Grove Office Undergoes Renovation and Expansion
Managed by Dawn Bradley, the market-leading Grove office in Richmond, Virginia, has been transformed into a more modern and flexible facility. The office has expanded from 5,900 to 11,000 square feet, and it now features a combination open-plan and private design for maximum collaboration and business development.
New Leadership Team Appointed in Bethesda Gateway Office
Theresa Nielson, a real estate professional for 25 years, has been named managing broker of $1 billion+ producing Bethesda Gateway office in Bethesda, Maryland. Nielson is joined by Jeremiah Ganeto and Maureen "Mo" Casey Cappadona, who will serve as the office's sales managers.
Most recently, Nielson led Long & Foster's Georgetown office, helping agents to build their businesses both in traditional and luxury real estate. Ganeto previously led Long & Foster's Silver Spring Downtown office, which he managed for four years. Cappadona has nearly 40 years of real estate experience and has been a longtime top producer in the Bethesda Gateway office.
Stephanie Erhueh Named Manager of Waldorf and Lexington Park Offices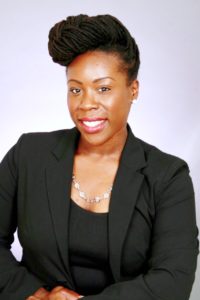 Stephanie Erhueh, a real estate professional for four years, has been named manager of the Waldorf and Lexington Park, Maryland, offices. Erhueh joined Long & Foster in 2015, as a sales associate in the Fort Washington, Maryland, office. Since then, she has achieved great success in her business, earning the distinction of being named Rookie of the Year and Rookie Top Producer for the Southern Maryland region in 2016. Her successes and knowledge of real estate led to a new role with Long & Foster as a trainer in 2017, and she began teaching new agents how to propel their real estate careers into the highest levels of success. In 2018, Erhueh was honored with the Long & Foster President's Club award.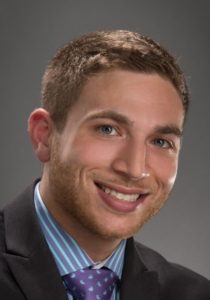 Jeremy Rosenthal Named Manager of College Park Office
Jeremy Rosenthal, a real estate professional for five years, has been named manager of the College Park, Maryland, office. Rosenthal has been working in the real estate industry since 2014, when he joined the Long & Foster family. After achieving great success, he earned his broker's license in 2017. Rosenthal was previously the sales manager in both the College Park and Silver Spring/Burtonsville/Laurel offices since February 2016.
Debora Weidman-Phillips Takes New Leadership Role in New Jersey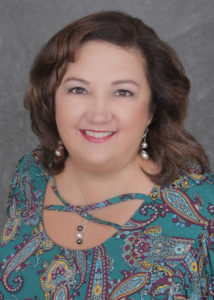 Debora Weidman-Phillips, vice president and former branch manager of the Blue Bell, Pennsylvania, office, has taken on a new role with Long & Foster. Weidman-Phillips is now the manager of the Longport, Sea Isle City and Margate offices on the New Jersey shore.
Weidman-Phillips began her real estate career in 1981 and has served her local and state Realtor associations in many leadership roles and on an impressive number of committees. She has accumulated many honors over the 30-plus years she's been in real estate.
Kathy Opperman Appointed as Manager of Blue Bell Office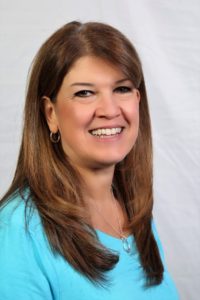 Kathy Opperman, a real estate professional for over 30 years, has been named managing broker of the Blue Bell, Pennsylvania, office. Opperman also will remain as manager of Long & Foster's Collegeville, Pennsylvania, office.
Opperman will be supported in the Blue Bell office by Chris Mayer and Joanna Bellinger. In addition, Long & Foster's Lafayette Hill office has merged into the Blue Bell office. Adding the Lafayette Hill's agent team and branch administrator, Stacee Angelucci, will provide the advantage of a stellar support system to help grow agent's careers and serve client's needs.
New Office Opens in Suffolk, Virginia
Long & Foster opened a new office in Suffolk, Virginia and celebrated with a grand opening on March 30 with a ribbon-cutting ceremony, attended by Suffolk Mayor Linda Johnson. The new office, known as Suffolk/Smithfield, is managed by Jason Goodin and is located at 2099 Sun Harbour Avenue, No. 115, in Suffolk.
Renovated Burke/Fairfax Station/Clifton Office to Hold Real Estate Licensing Class in May
The Burke/Fairfax Station/Clifton office in Burke, Virginia, will host a real estate licensing class in its new state-of-the-art training center, starting May 14. The 60-hour course is designed for individuals interested in pursuing a career in real estate.
Long & Foster also offers the P. Wesley Foster Military Service Scholarship—a full scholarship program for real estate licensing classes to U.S. military veterans, active duty personnel and their spouses and children. Scholarships cover the cost of tuition and textbooks for classroom courses.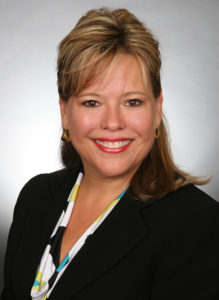 Camille Mims Speaks at Global Real Estate Event
Camille W. Mims, CRP, GMS, vice president of Long & Foster Real Estate's Corporate Real Estate Services (CRES) division, was chosen by Leading Real Estate Companies of the World (LeadingRE) to be a speaker at the recent LeadingRE annual conference in Las Vegas. Mims spoke during one of the educational sessions known as RELO Talks, based on the popular TED Talks format.