Following your requests, we've prepared a variety of materials to help you promote your services to buyers and sellers during the coronavirus pandemic.
Guides to Doing Business Virtual (For Agents)
The Virtual Agent Program guide will show you how you can use a variety of digital tools to communicate and collaborate with your clients to help them buy and sell successfully. The Hosting a Virtual Open House guide will walk you through the step-by-step details of how to professionally host a virtual open house.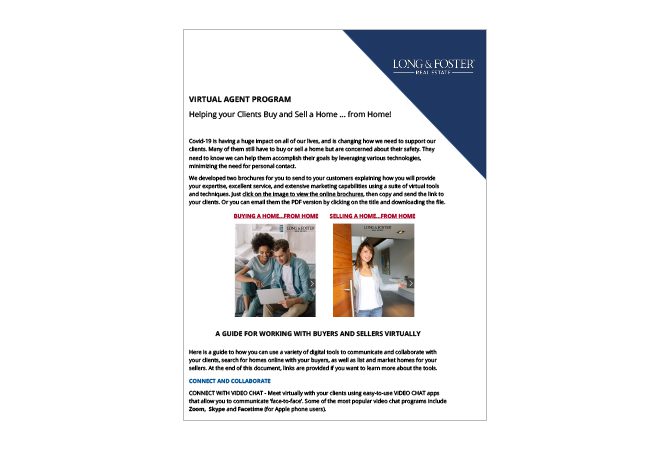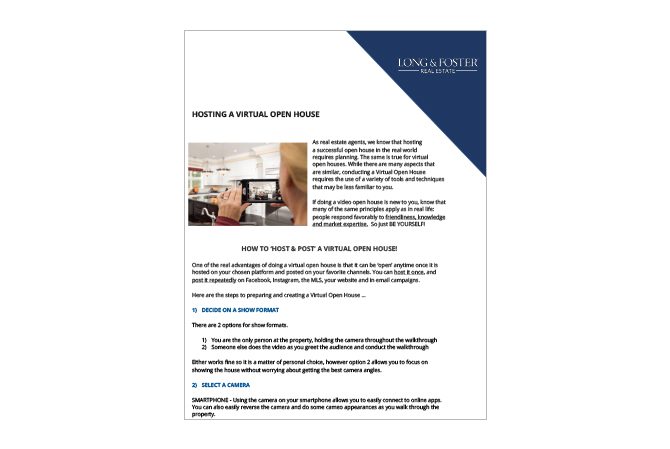 Buying/Selling Brochures For Your Clients
These brochures explain to your clients how you can work together safely and effectively. You can send them a link to the digital e-books or email the PDF brochures. You can also order printed copies from Xpressdocs.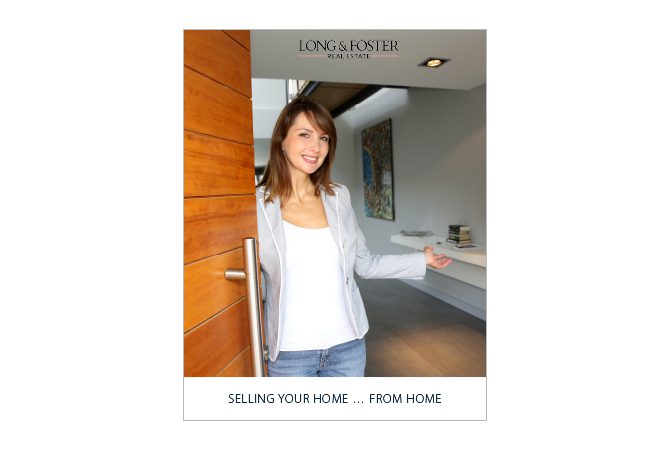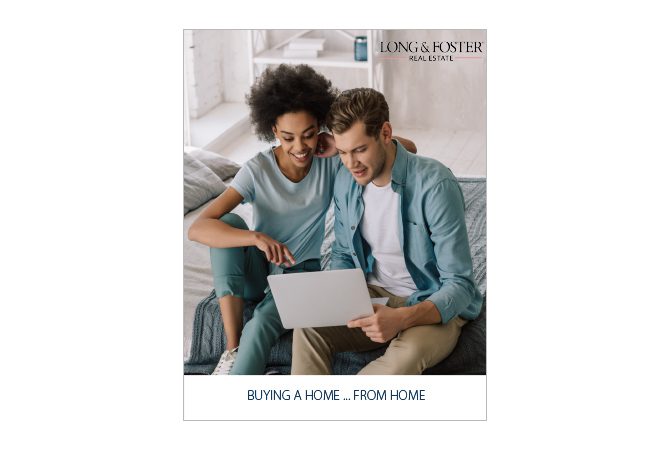 MoxiPresent Presentations
Options for both buyers and sellers are available in MoxiPresent, and these are named as "Buying During Covid-19" or "Selling During Covid-19."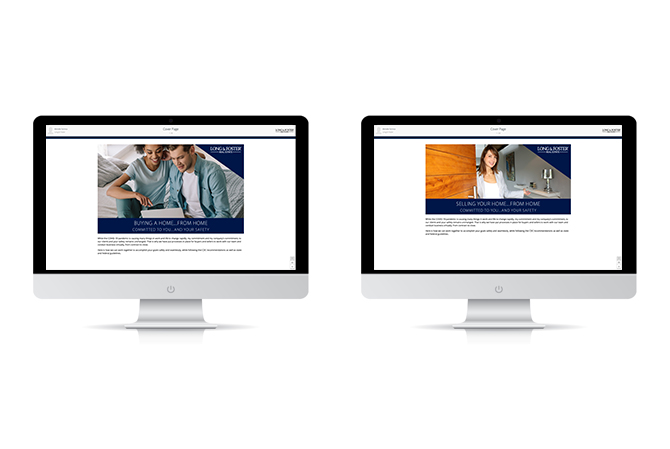 Infographics
You can find infographics about buying and selling a home from home to share with your clients on social media on the Marketing Gallery.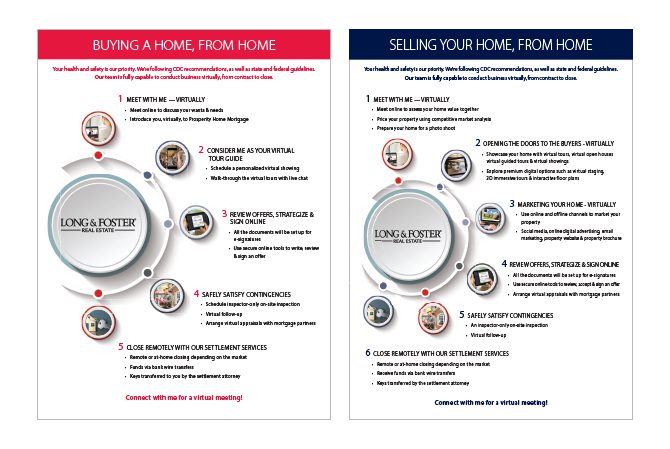 Social Media Images
Also on the Marketing Gallery, you'll find a variety Covid-19 images for you to share and post on your social media channels.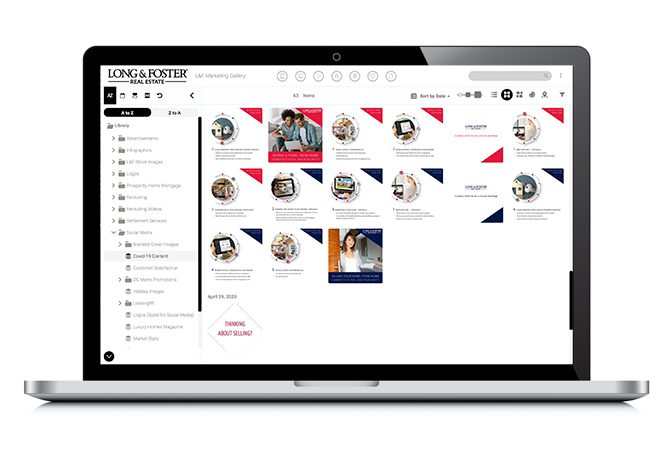 Videos
Video versions of the Buying a Home, From Home and Selling Your Home, From Home infographics are available on the Marketing Gallery. Download these and share them on your social media channels.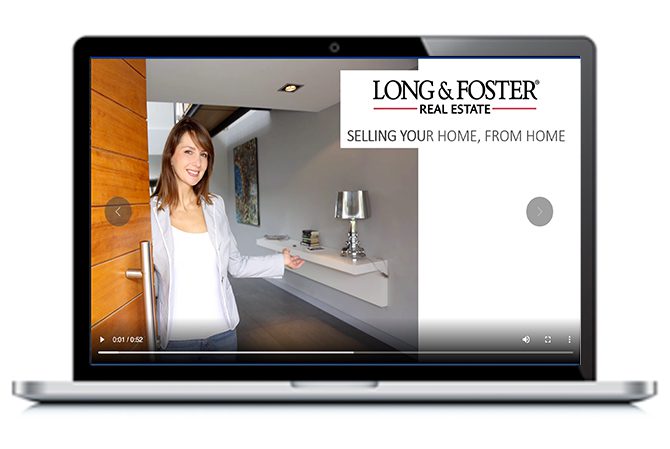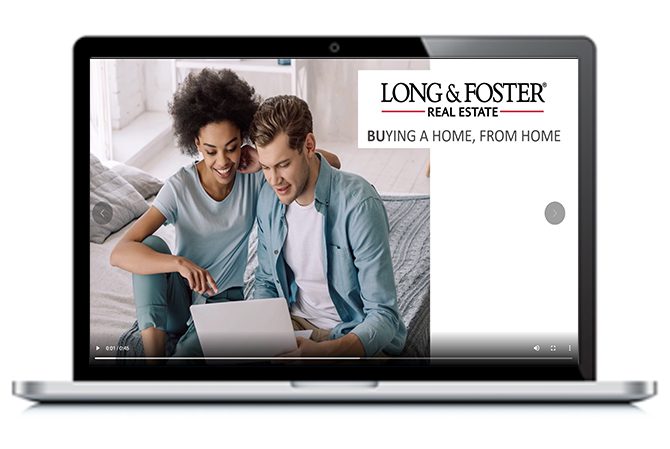 Covid-19 Content on our Blog & Newsroom
You can read and share all of our Covid-19 updates on the Newsroom at https://newsroom.longandfoster.com/tag/covid-19/.