Long & Foster's Website Earns Top Industry Rankings by REAL Trends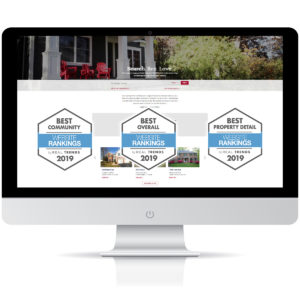 Our website, longandfoster.com recently received accolades in three categories of the 2019 REAL Trends Websites Rankings – No. 1 for Best Community pages, No. 2 for the Best Overall website and No. 3 for Best Property Detail pages.
REAL Trends produces the REAL Trends Website Rankings each year and is the leading source of statistical analysis for the residential real estate industry. Hundreds of nationwide websites are judged using a list of criteria in five critical areas broken down into categories, including mobile experience, use of video, community pages, property detail pages and design. Sites that scored highest in all five areas were ranked in the best overall category.
Long & Foster Wins Thoth Award for "Join Long & Foster" Video Series
Long & Foster was recently selected by the Public Relations Society of America's National Capital Chapter (PRSA-NCC) as a Thoth Award winner. Each year, PRSA-NCC recognizes companies for their outstanding achievements in communications and marketing and presents them with awards in several categories. The Thoth (pronounced "tot") Awards are named for the Egyptian god of communications.
The Thoth Award was won in the Internal Video category for our creation of a video series to highlight the many reasons why industry professionals should choose to work with Long & Foster Real Estate. Using the voices and experiences of our real estate agents, the videos are used by the company and our office managers to promote Long & Foster and attract real estate agents to our team.
To view the video series, click here.
5,000th Client Survey Affirms Long & Foster's 97% Satisfaction Rating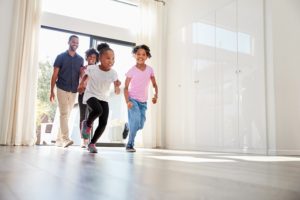 Long & Foster recently received our 5,000th completed customer satisfaction survey, and the results are in – the company has retained its 97% approval rating among clients. In collaboration with an independent market research company, we've surveyed our clients post-transaction, asking how well the company and our Realtors performed during their home purchase or sale. The results showed that, of customers who either bought or sold a home with a Long & Foster agent, 97% were both highly satisfied and would recommend their real estate agent – demonstrating our ongoing commitment to exceptional service.
Long & Foster Reaches Milestone in MoxiPresent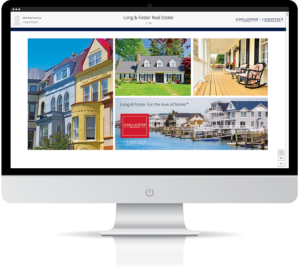 A milestone has been reached with our interactive presentation tool, MoxiPresent. On Sept. 5, the 100,000th presentation was created in MoxiPresent, which has been a company-provided resource for all Long & Foster associates for the past five years.
MoxiPresent is an industry-leading, easy-to-use presentation builder that can be used to create CMAs, as well as listing presentations, buying presentations, neighborhood tours, relocation presentations and more.
Long & Foster Receives Honorable Mention by PRNews for 2019 Platinum Awards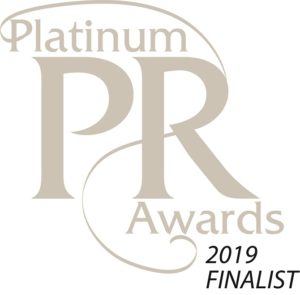 Long & Foster received an Honorable Mention from PRNews in the Anniversary category of its 2019 Platinum Awards for our 50th anniversary campaign. Each year, PRNEWS recognizes companies for their outstanding achievements in communications and marketing. In the Anniversary category, PRNEWS examines the best anniversary programs and chooses finalists from companies that "set the benchmark of excellence in the communications arena."
Last year, Long & Foster celebrated its milestone 50th anniversary by establishing a marketing and communications campaign that honored the company's past, while looking toward its future. The plan included the publishing of an anniversary book, entitled Agents First, a video, many blog articles and a social media campaign—all bringing Long & Foster's history to life piece-by-piece.
The Honorable Mention was announced at the PRNEWS Platinum PR Awards Dinner Gala in September. To view a full list of the award winners, click here.