New Presentations Now Available in Moxi Present
Win over a prospective client with a newly designed listing or buying presentation in Moxi Present. You now have access to Long & Foster's new presentation templates, which feature our love of home, family and community, while allowing you to position yourself as the real estate expert. The new presentations now available include a standard seller, luxury seller and standard buyer. The new luxury buyer presentation template will be available soon.
Effective immediately, the old presentation templates will no longer be available to create new presentations. Moving forward, you are encouraged to use our new presentation templates. However, presentations you have already created using the retired templates will be accessible and functioning until October 15. Effective October 15, all old Long & Foster presentation templates will no longer be available. If you have created a presentation using these retired templates, they will no longer work after this date.
To learn more, visit the Moxi Present Café page, where you'll find FAQs, step-by-step agent guides, access to trainings and tutorials, and more!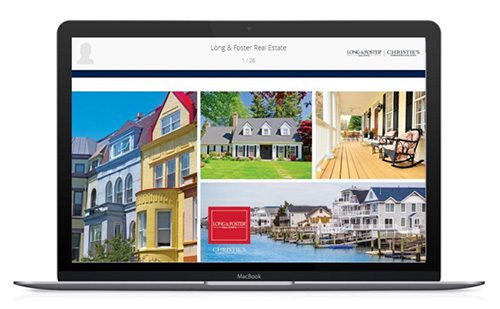 Coming Soon Portal is Now Available for Long & Foster Agents
Long & Foster's Coming Soon Portal is now available, allowing you to share properties that are not yet on the market with your vast network of 10,000+ peers. If you are assisting a seller, you can market their property that is not yet in the MLS by adding it to our Coming Soon Portal for other Long & Foster agents to view and share with their buyers. If you are assisting a buyer, you can sign up on the portal to receive email alerts about new coming soon listings that match specific search criteria you enter or you can search for a coming soon listing anytime within the portal. For more information, access the Coming Soon Café page.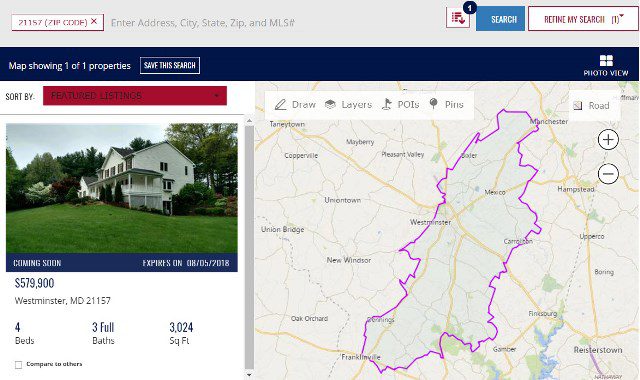 Long & Foster's Client Satisfaction Survey Has Gone Digital
In effort to better serve you and your clients, Long & Foster has upgraded our client satisfaction surveys and moved them online. Your buyers and sellers now have the opportunity to take a digital satisfaction survey and share their feedback on working with you. Previously, your clients received a post-transaction survey via mail. Using email allows us to reach both sellers and buyers, while providing you with faster and more comprehensive feedback. Collecting the data online also enables us to better track the results and save client responses. For more information, visit our Client Satisfaction Survey Café page.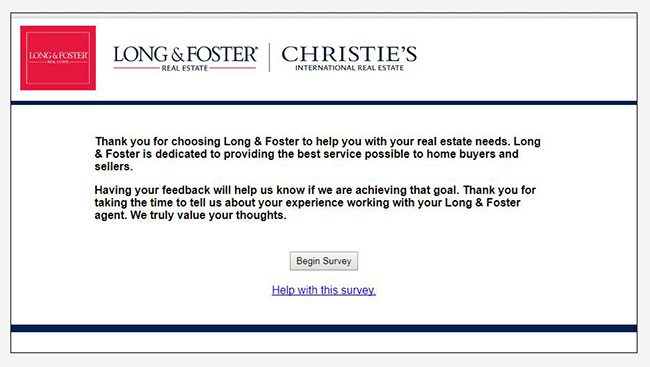 Trainings and tutorials are available on the Institute for Long & Foster products and tools. To learn how to access the Institute, click here.