An interview with Prosperity Home Mortgage's Brian Haug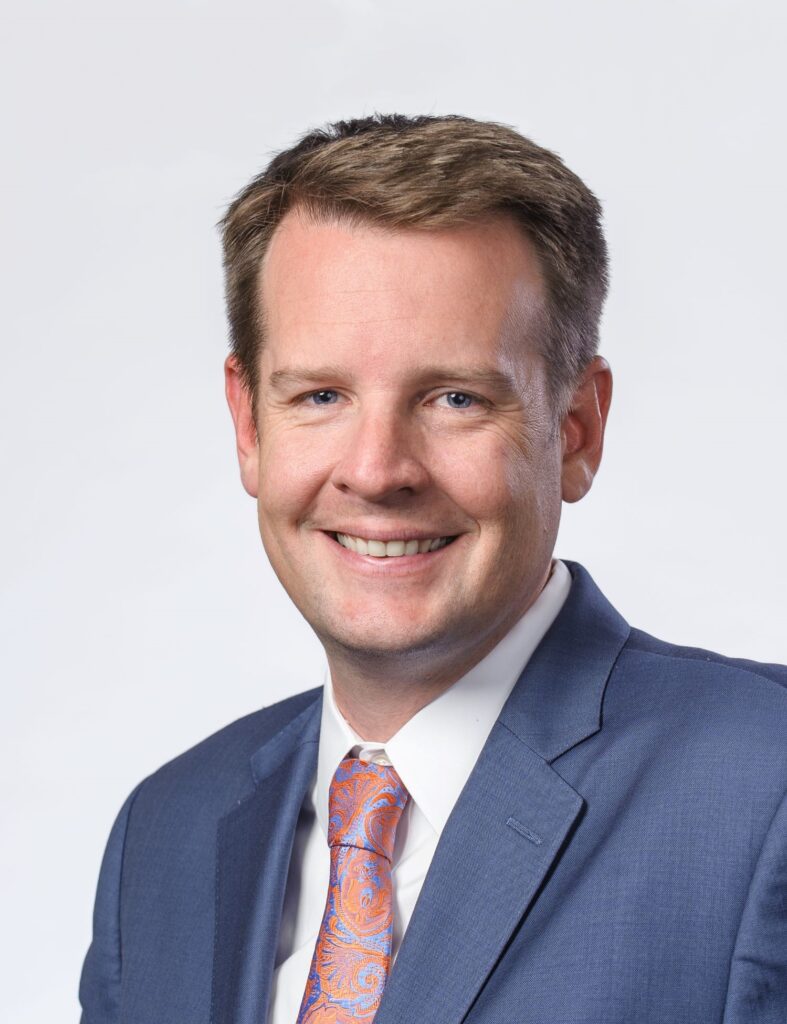 Competition in the real estate market is slowing, and as we approach a more balanced market, it's changing the world of mortgage lending, too. Close to Home talked to Brian Haug, SVP and Divisional Sales Manager for Prosperity Home Mortgage, to get the latest on the mortgage industry and what opportunities lie ahead for real estate agents.
First, thanks for chatting with us, Brian. For those Long & Foster team members who don't know you, could you share with us a little about your background?
BH: Real estate and mortgage have been my career for about 20 years. I started in the mortgage business after college, progressively taking on increased responsibilities and oversight of broad markets. After about 15 years, I was presented with an amazing opportunity to lead Long & Foster Real Estate's Southern Virginia regions, and I took on that role in 2017.
I worked closely with our managing brokers, as well as partners in mortgage, title and insurance, all while leading our thousands of real estate agents. I learned first-hand the challenges that Realtors face and how mortgage can better support them. Last year, I once again made a big move—back to the Prosperity team, where I've been leveraging everything I learned while at Long & Foster Real Estate to build our agents' businesses and better serve area consumers.
C2H: Clearly, you're well-versed on both sides of the business—mortgage and real estate sales. Can you talk to us about the past couple years? Homes were selling quickly and often for over asking price. How did that translate in the mortgage business? Were there fewer loans because there were more cash offers? Or just more traditional lending packages?
BH: With home prices on the rise over the last few years, and interest rates at historical lows, it presented a unique position for both real estate and mortgage. On the real estate side, we were facing multiple offer scenarios and trying to figure out a way to make our offers stand out. On the mortgage side, it was all about coming up with creative solutions to help mitigate appraisal gaps and make our financing solutions stand out.

C2H: So how did Prosperity make your clients stand out and position them for success the past couple years?
BH: Prosperity has always been a purchase-focused lender. Our suite of mortgage solutions is specifically tailored to help our borrowers overcome the competition and win their bids. It wasn't so much the loan program that mattered, but what you did to make those offers stand out—that's where our team shines given our focus on purchase loans.
C2H: Now that the market is shifting, giving buyers more time to shop and less competition, how is the mortgage market changing?
BH: During the last few years, we saw a lot of cash buyers or borrowers taking out conventional financing. Buyers who needed government loans, like VA or FHA, or more creative financing solutions, were often left on the outside looking in. But with competition slowing and rates rising, we're seeing a great opportunity to expand our sphere of influence by making these types of loan programs visible to our clients.
It's no secret it was a tough few years for buyers who relied on these mortgage solutions, and it's a joy to see our borrowers find success again with these products that help make homeownership more affordable. Our team is experienced and ready to help these borrowers who have worked hard to be able to purchase a home of their own.

C2H: Do all mortgage lenders offer FHA, government and other unique products like you described? It sounds like Prosperity has an extensive portfolio to provide clients the best loan for their needs.
BH: It depends. You need special underwriting certification to underwrite FHA loans and some lenders don't pursue that. We listen to our mortgage consultants about their buyers' needs, and work with investors who can help us find solutions, whether it's FHA, VA, or USDA financing, or something more creative like our Flex Access suite which includes a bank statement loan, an ITIN loan and more. Our borrowers are diverse, and we've built a suite of loan products that are equally diverse.
C2H: It sounds like there are tremendous benefits for consumers financing their home purchase with Prosperity. What about their real estate agents—how does working with Prosperity help a Realtor?
BH: We would never be as successful as we are without the support and strong partnership of our agents. Real estate and mortgage go hand in hand, which is why we consider our agents our most important customers. Our business model is focused on working with real estate agents to grow our business together. That's why we offer not only the tools mentioned earlier, but also a post-closing co-marketing campaign to keep you in front of the customer for years to come, as well as listing resources to keep potential buyers interested in your listings. We know that to have a successful mortgage transaction, there must first be a successful real estate transaction. We're partners, plain and simple.
C2H: Before you go, can we talk about interest rates? They've risen significantly over the past few months and are now in the 6s and sometimes the 7s. What's your advice to real estate agents today?
BH: First, don't panic! Interest rates have been in this range before. The issue today is people are not used to seeing 6 and 7 percent rates, even though historically, those are still considered good. Today, we need to re-educate both ourselves and our buyers on why purchasing real estate is a great investment, regardless of the rate.
For example, when rates rise, a homeowner can typically get a better deal on the property and that matters over the long term. They start building equity quickly versus being upside down on a property they may have overpaid for in a hot, low interest rate market. At Prosperity, we monitor our borrowers' rate and equity, and we are always looking out for refinance opportunities. Interest rates are temporary; your home is forever. Pausing your home search to wait for rates to come back down may put us back in the same situation we were in over the past two years—a highly competitive real estate market with multiple bidders, paying above asking price with many individuals getting shut out of the market. Buying a home today and refinancing the rate tomorrow could be a win-win for everyone.
While market conditions have shifted for real estate and mortgage, prospects remain positive for both industries, and the team at Prosperity is focused on helping its partners at Long & Foster Real Estate find even more of those business development opportunities.
It's one of the reasons that Prosperity's mortgage consultants work from Long & Foster offices—they know just how critical it is to build strong partnerships between the companies.
"Providing a one-stop, all-inclusive model for borrowers is not just convenient, it makes the home-buying process better," said Haug. "With everything under one roof, all of our customers have the peace of mind that they're working with mortgage, real estate and other partners who trust each other and have the customers' best interests in mind."