Preparing for the busy spring season? Take advantage of these Long & Foster products and tools to help you stay competitive, generate leads and manage transactions.
Be the First to Connect with Buyers and Sellers through AskAvenue
AskAvenue is a mobile chat tool that integrates with your Long & Foster agent website. Its new chatbot helps automate lead qualification and routing, transferring hot leads directly to your smartphone. AskAvenue lets you engage with online visitors and chat with them directly from your Apple or Android smartphone, in real-time. You can get started free with AskAvenue's "freemium" plan, which allows up to five new leads per month. Learn more here.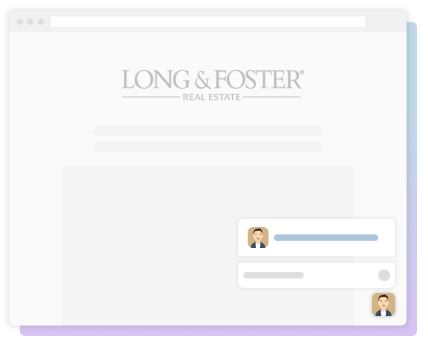 Win Over a Prospective Client with Moxi Present
Modern designed listing and buying presentations, featuring real-time CMAs and an in-depth market analysis are available through Moxi Present. You have access to Long & Foster's presentation templates, which feature our love of home, family and community, while allowing you to position yourself as the real estate expert.
The following new slides are now available:
HomeServices of America
Exclusive Coming Soon Portal
Private Exclusive Listings
Amazon HQ2
Welcome to National Landing
For more information about Moxi Present, visit our Moxi Present Cafe page.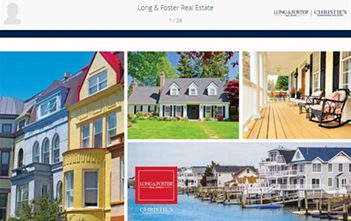 Stay Connected with Your Clients with RealScout
Help your clients throughout the home-search process with RealScout, a private, agent-branded collaborative search platform and listing alert system. RealScout is an easy-to-use, mobile-friendly platform that is integrated with the MLS. RealScout is offered to Long & Foster agents as a company-provided program at no additional cost. To access RealScout, visit our RealScout Café page.
Save Time and Enhance Your Business with Moxi Engage
Moxi Engage upgraded its External Links section, giving you easy access to your Long & Foster email, Xcelerate forms, BombBomb and much more directly through your Moxi Engage account. To do so, click on the External Links tab at the top of your Moxi Engage dashboard. To access your Moxi Engage account, visit the Moxi Engage Cafe page.