Technology Tasting Live is a new opportunity for you to learn more about tools you, as a Long & Foster agent, have at your disposal. These monthly live webinars give you a taste of the technology available at Long & Foster, as well as other popular real estate tools outside of Long & Foster – all of which will help you grow your business.
Why should I attend Technology Tasting Live?
Learn tips and best practices for using Long & Foster tools in your business
Stay up-to-date on the latest solutions offered at Long & Foster
Get your questions about tools answered live during the event
Learn why you should use company-provided tools like Moxi Engage and Moxi Present, and how they can help you generate leads and grow your business
Hear directly from industry leaders about their product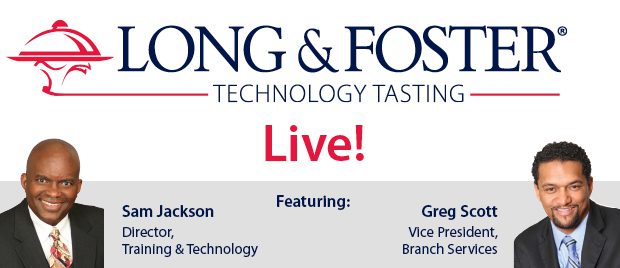 Are these live webinars recorded and available to watch at a later date?
Yes, if you miss the live webinar, you can watch a replay of the event on the Long & Foster Institute under the Technology Tasting Live section. To learn how to access the Institute, click here.
How do I register to attend the next Technology Tasting Live Webinar?
Access the Live Webinars Café page and click on the "Click Here to Register" button.