The Top Agent Platform from Adwerx, a Long & Foster partner, offers a holistic approach to brand marketing. Teams and agents who use the service will get support from a market expert who'll create a custom display and streaming ad campaigns and advertisements on their behalf. Additionally, you'll get dedicated onboarding and account management, as well as a listing presentation video.
Learn more about this high-level program by watching this webinar recording.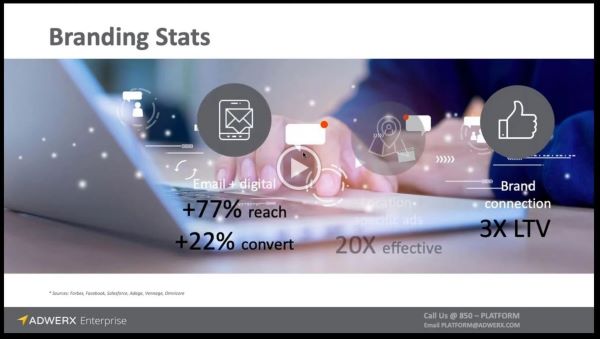 What Else is New From Adwerx?
In addition to the Top Agent Platform, Adwerx now offers television advertising options to Long & Foster agents. Captivate TV viewers in your area with your own personalized Long & Foster commercial. You now have access to premium advertising inventory on the top streaming TV services thanks to Long & Foster's partnership with Adwerx! Your commercial will display your face, contact information, and messaging to local areas of your choice.
With just a few clicks, your ad will target prospects on streaming services like Hulu, DirecTV Now and SlingTV, and streaming TV brands like ESPN, HGTV and CNN. Running these commercials all the time can cost as little as $338/mo.
Best of all, your personalized TV commercial is ready to go. Take a look.
To learn more about either of these programs, simply give Adwerx a call at 888.746.5678 or log in to your Adwerx portal. Visit our Adwerx Cafe page for more information.